With World Photography Day on August 19th, this felt like a great time to talk about photography and our choices of black and white or colour photography as a preference.
Black and white photography or monochromatic photography is of course the original photography that we all know with colour not actually even appearing until 1861. Hugely influential on so many artists from the Impressionists, Degas, Muybridge and his pioneering movement photography through to Hockney.  It is probably mostly a personal choice as to which you prefer but both offer their own challenges for the photographer. To create the best black and white photographs the photographer needs to pay so much more attention to shadows and the effects of tone, light and dark. I am not a photographer but do truly appreciate and admire the skills of a good photographer, especially in a time when we all think we can or sometimes can't, snap a decent picture with our phones. This must undoubtedly put a lot more pressure on photographers to create more and more unique work.
Great British Photography Challenge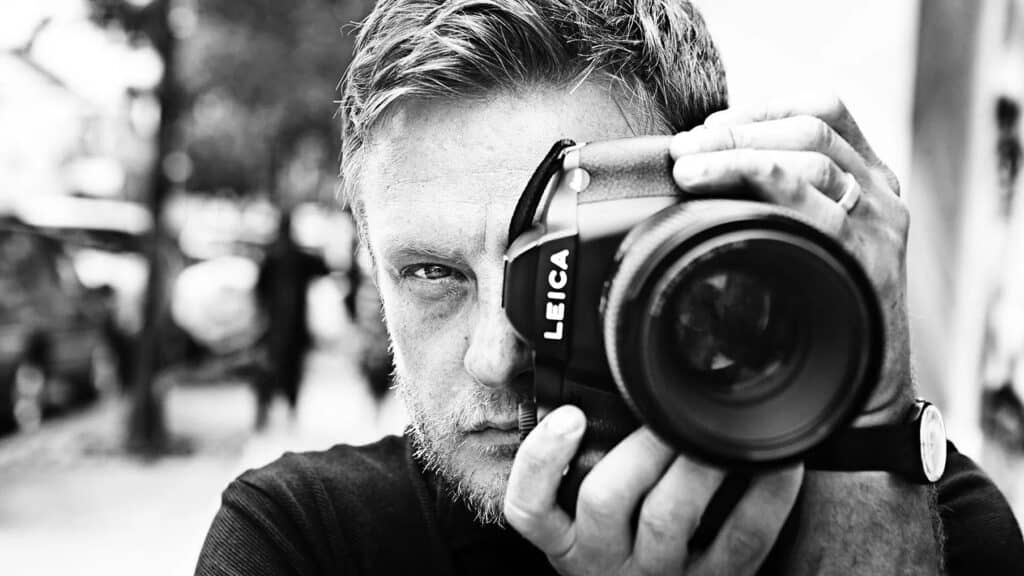 The recent Great British Photography Challenge with Rankin was very interesting, seeing how the challenges did also involve just using your mobile for some of the shots. Rankin gave his advice and judgement in his usual casual manner and led what was a great series which really did give an interesting insight into how some photographs can work and others don't, the skills and artistic originality needed. Personally, I always prefer portraits in black and white, I love the contrasts of light and dark, the greys and whites somehow feel much more flattering and atmosphering.
The editing is probably the hardest bit for most photographers. Choosing whether to feature your photographs in black and white or colour can be difficult. There are several reasons to convert colour images to black and white from distracting background colours and patterns or even to create a feeling of timelessness. Putting a black and white image next to a colour one can even feel like it brings out the colours and helps the viewer appreciate both more.
Photojournalist David Hicks
An interesting example where photographs have done exactly this can be seen in the work of photojournalist David Hicks where he deliberately mixed the colour and black and white in his 'Wailing Walls' collection, set in Jerusalem and Bethlehem. He converted all the Jerusalem photographs of the Jewish Western Wall to black and white to emphasise the timelessness and sorrow of the area, then the more recent security wall in Bethlehem was kept in colour to show off the graffiti and reality of the wall.
Fine Art Photographer Gary Nicholls
Then there is the gentle introduction of colour to show the punch and impact it can have as seen here in the very talented fine art photographer Gary Nicholls work 'Cruella' where the touch of red lips, gloves and boots no doubt take this image to another level and make it really pop !
As a fine art conceptual photographer, Nicholls celebrates colour in his work and truly helps you to appreciate the importance of colour in his stunning steampunk trilogy photographic book 'The Imaginarium'. The richness of colour in these photographs reflect emotions and situations as they tell the story – the rich red velvets are almost textural in the photographs, showing how important colour is in photography
Kandinsky wrote that colours and shapes could indeed affect our mood "Colour hides a power still unknown but real, which acts on every part of the human body." , a theory that does definitely come across in so much photography.
Quite Great PR
For many years, Quite Great has worked with many artists and charity organisations covering all types and styles of art as well as environmental and public issues. Contact us to have a chat about how we can help raise your profile in this incredibly competitive art field, with innovative and focused PR & Marketing campaigns for photographer's and their work.
Email: lisa@quitegreat.co.uk or Telephone +44 (0) 1223 844440
Read our related blogs:
Can anyone be a professional photographer?
The Silk Road: Outside is the new inside
Can a Public Relations Agency Attract The Crowds to an Art Exhibition?