Hosted by the Mental Health Foundation, Mental Health Awareness Week will take place from 10-16th May 2021. The theme this year is nature, the chief executive Mark Rowland explains that throughout lockdown, nature has been an escape for so many isolated from in-person contact and for this reason has become a lifeline for those people. Mental health has been a massive part of art for generations. So many artists have had issues with their mental health, assumptively because of their sensitivity to the world around them. Creativity exists from how people feel and some of the best artists have been through their fair share of emotional periods and hardship.

Artists have used art as a way to rehabilitate and fuel their energy into something positive. Generations upon generations of artists have used art as escapism, famous artists include Vincent Van Gogh, Francis Bacon, Degas and Edvard Munch. Perhaps these artists became so famous because of their mental health? Maybe being sensitive in this way allows artists to reach their full creative genius – by pulling on such powerful emotions.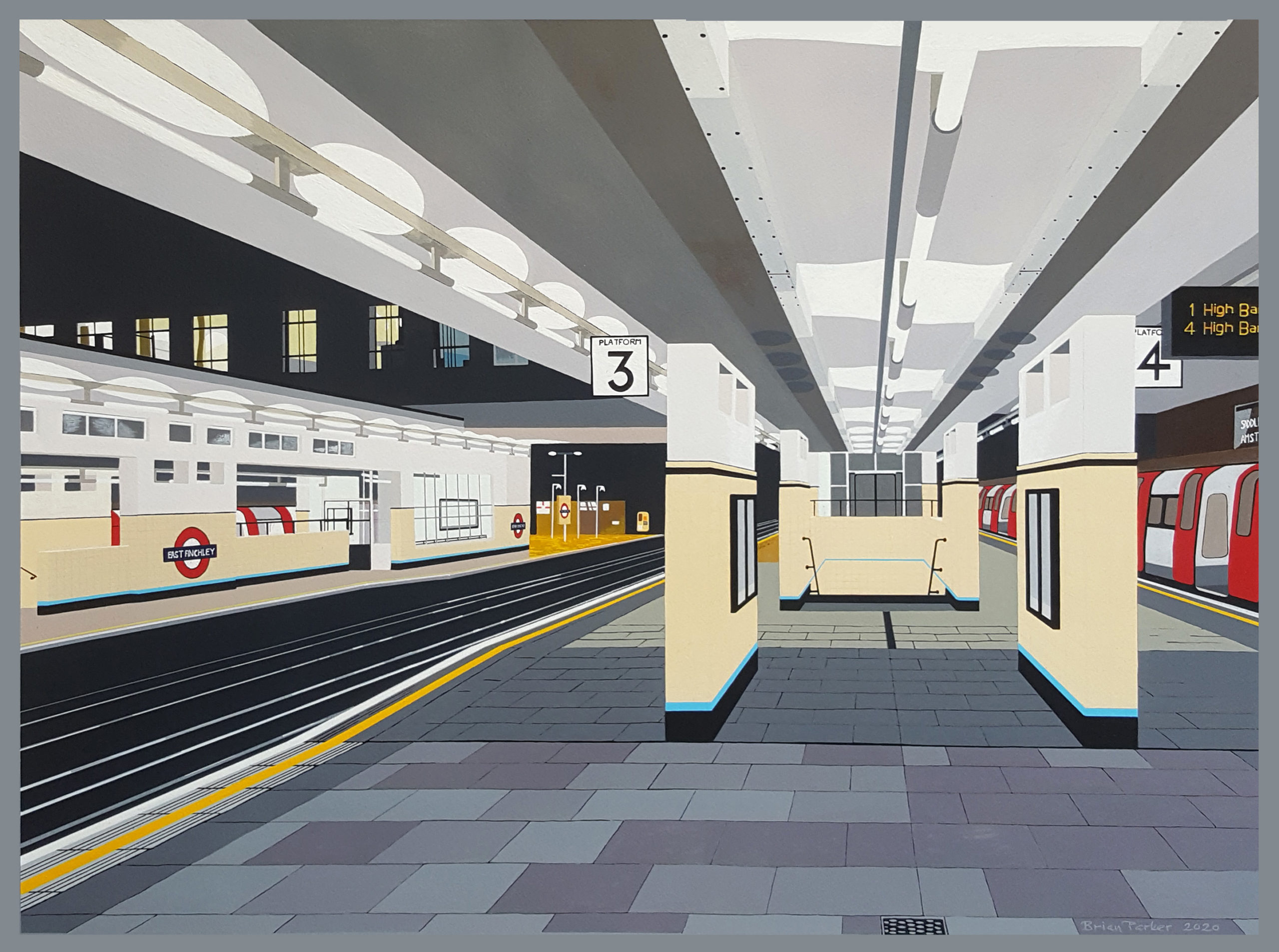 Painter, Brian Parker, was a heavy drinker for 25 years. When he realised he was an alcoholic, he used art to rehabilitate and support the recovery of his mental health. Now exhibiting and winning prizes for his work, Brian has once again found his 'joie de vivre' and he has his fabulous paintings as evidence for his success and recovery.
Vincent Van Gogh is of course incredibly well known for his artistic genius but equally for cutting off his own ear and subsequently his title as a 'tortured genius'. Vincent dedicated his life to art aged 27, after being alienated by his parents, unemployed and living in poverty. It is apparent from his paintings the state of his mind throughout his life. Starting with dark, miserable paintings during the beginning of his artistic career when he was at his lowest, it is apparent that while living in 'Arles', Vincent was most inspired – where most of his best work was painted. After experiencing a few episodes, he described as 'crises', he said:
"Work distracts me infinitely better than anything else, and if I could once really throw myself into it with all my energy, that might possibly be the best remedy"
Vincent Van Gogh is an incredible advocate for creativity during hardship, up to the date of his suicide in 1890, Vincent did not allow his poor mental health to stop him from painting – instead as a remedy. We should remember Vincent and these other artists during Mental Health Awareness Week and continue to use art as an emotional outlet to aid in the recovery of poor mental health.
Try and book tickets for his exhibition https://vangoghexpo.com/london/ to experience the genius of Van Gogh.
If you have been affected by any of the issues in this article, or need mental health support, there are a list of charity organisations that may be able to help here.
For many years, Quite Great has worked with many artists and charity organisations covering all types and styles of art as well as environmental and public issues. For more details, email us at ask@quitegreat.co.uk.